PT's: Collect Your Insurance Reimbursements Faster!
We do all the patient billing + collections work:
At Jet PT Billing we take care of all the billing and collections work so you can run your practice. Whether you have a large or small practice, our knowledgeable team knows how to file your insurance claims correctly, efficiently and quickly so you get paid faster! Plus we handle the billings to patients as well.
We can help you:
Collect insurance payouts faster
Reduce errors and paperwork
Increase Patient Case Value (as much as 25%)
Increase your Collection Ratio
Spend more time running your practice
CEO, Kevin Cappel, Knows Everything About PT Practices
Before founding Jet PT Billing, Kevin spent 10 years of his professional life in the trenches of the corporate world managing an outpatient facility. Upon leaving the corporate controlled world of healthcare, he ventured out, looking for something new and exciting in private practice. The world of private practice, on the business as well as personal side, was a night and day contrast.
It is here where Kevin became intimate with physical therapy billing and collections. He familiarized himself with every nook and cranny of the process so that he could streamline what had previously been an arduous task. During his time in private practice, Kevin was able to increase per visit collection from $82.00 to $104.00 while third party rates remained the same. After six years, he sold his interest to his partner and began a new journey as a consultant to owners of physical therapy private practices.
What Do Our Clients Say?
"Our practice has three locations and about 400 visits per week. I have been in practice for over 26 years and have had billing services in house and with an outside service. Jet PT Billing is the best billing company that I have used. They have a comprehensive statistical approach to billing that makes sure that your claims are sent and collected in a timely manner along with making sure each claim that is not paid right away gets good followup. They have a means to communicate via a smart sheet that is very easy to use and effective for keeping track of pending situations. They are professional in their correspondence with myself and my clients and responsive to our needs. I can recommend their services with total confidence." Scott Cole Franklin Rehabilitation
"Optimal Physical Therapy joined Kevin Cappel and the Jet PT Billing team since our inception. They provide us with timely billing services at very competitive rates. Their team is very knowledgeable and communicate well with us. Jet PT has given us advice on many things including helping us on how to better collect on our Accounts Receivable. We highly recommend them for any billing services!" Nathan Stack Optimal Physical Therapy
"Lonoke Physical Therapy joined Kevin Cappel and Jet PT Billing back when they where known as Ledger Resolutions. I have know Kevin for many years as a therapist that had specialized in helping therapist with their billing and collection needs. When I joined Kevin and his team I had been doing my own billing and collections in house for over 15 years and was way behind. Matter a fact, I had 8 months of outstanding collections. Kevin and his team rapidly helped catch me up and currently keep my company at a staggering 1-1.3 month lag. This rapidness has completely turned my company around and I highly recommend this team to all physical therapists." Matt Jackson Lonoke Physical Therapy, Inc
What's Included in Our Risk Free-Assessment?
Kevin will personally review your practice information with you and help you answer these questions:
Can you speed up your billings and collections process so you receive payments faster?
Can you increase your average Patient Case Value?
Can you reduce tedious manual processes to save time and payroll?
If you want to achieve more income and freedom in your practice, then request your risk-free assessment with Kevin now!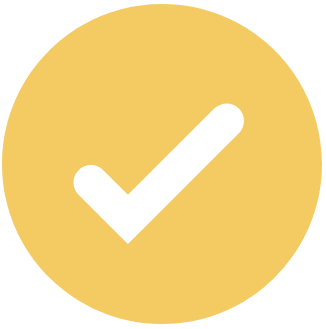 Request a Risk-Free Assessment!