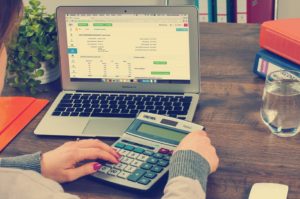 Physical therapy billing and collection, while in itself a lucrative and sound business, can at times be time-consuming, tricky and nerve-wracking. Even when a therapist has the best of intentions, certain common billing mistakes can be made, no matter the size of the business. Accurate and proper billing practices are very crucial to the health and survival of physical therapy (PT) practice, and avoiding these errors is a huge must! Here's a rundown of the most common billing pitfalls in the PT billing business:
Overbilling
There are certainly many ways billing mistakes can happen, and overbilling is one of the most common ones. More often intentional than not, overbilling can come as a result of several scenarios:
● Upcoding for services the therapist did not provide
● Booking unnecessary appointments
● Overcharging
In these cases, overbilling happens when a therapist piles on additional and unnecessary billing codes for treatment that were not performed at all. A strong system of checks and balances must be in place to ensure integrity and accuracy of billing statements. The bottom line: a client should be billed only for the actual services provided. Also, the services provided should be medically necessary and the treatment plans of patients should be followed diligently.
When reviewing medical bills that are due to be paid, it is important to take note of what the compensable injury is exactly. As the therapist, you need to ensure that the diagnosis is correct and the corresponding treatment provided is necessary for the injury of the patient. Many of the unnecessary charges come from services of medical tests that are totally unrelated to the injury being treated. Aside from unnecessary treatment, there could also be unnecessary services which refer to those a doctor does not perform yet he bills for them. These could be a series of surgeries or a battery of tests which were never administered but billed nevertheless.
Misbilling
Another common mistake, this encompasses everything from manual errors, timing issues, to input oversights. It typically occurs when the practice fails to code to the highest level according to specificity, create a clean claim, and identify all billable codes. If the billing staff fails to identify all relevant billable codes, then your client will most likely shortchange you. 
In creating a clean claim, you have to consider these important factors
● If the place of service is accurately reflected in the claim
● If the claim lacks certain information such as an effective period of time within which the service must be provided or prior authorization
● If there are mutually exclusive codes or mismatched totals
● If there are typographical errors from the process of data-entry
● If you are using outdated codes
To avoid this, it is imperative that you clean up your billing workflow. You can start by conducting an internal billing audit. This means monitoring the coding, documentation, and claims creation processes. Consider the following tips to avoid misbilling:
1. Scrutinize denied claims to identify the causes of denial and correct that issue. 
2. Look for services or software that can help correct the issues as well such as collection services that offer reasonable reimbursement rates. 
3. Meet with the staff and explain the issues experienced by the clinic and how these are affecting the business. 
4. Outline the consequences of committing such mistakes and re-train the staff if necessary. 
5. Inspect every denied claim so you can appeal them.
The small errors
Some other common billing mistakes consist of items which you may consider trivial but can have a huge impact on your billing and collection. Among these are:
● Encoding the wrong gender – where one mistakenly identifies a female client male (and vice-versa)
● Mismatching dates
● Using outdated codes
● Not coding for multiple diagnoses 
● Illegible handwriting
Little as they may, all these lead up to billing difficulties later on. These mistakes all point to oversight and neglect for routine. 
In addition, coders rely on therapists for information to code claims correctly. In physical therapy, the terms and language taught in school might not be applicable. Thus, it is important to include notes and make sure coders get enough information so they can bill at the highest level acceptable. Therapists must also emphasize the need to look at the explanation of procedures on coders. 
Avoiding these mistakes requires giving greater attention to details. Not only do these errors cause problems in the business workflow, they also do not help sell the brand and will eventually impact the way your PT billing business grows.
With Jet PT Billing, you get the peace of mind that the billings and collections side of your practice is operating smoothly and reliably – without all these common errors, big or small, getting in the way. We are dedicated to ensuring that all work is prepared error-free and strictly by the book. Head on over to our website, and get a risk-free assessment of your current billing performance.
Tags:
Billing service
,
misbilling
,
overbilling
,
physical therapist
,
physical therapy